Warm White Mini LED Screw Lights
Wed, 31 Jul 2013
Warm White Mini LED Screw Lights due to arrive
A new addition to our range of Mini LED Screw Lights will be available in the next few weeks. Currently we have 7 different colours to choose from: White, Red, Green, Blue, Yellow, Pink, and Purple.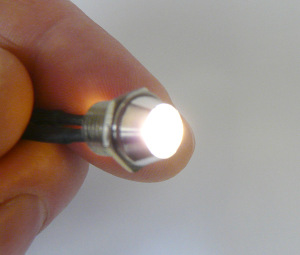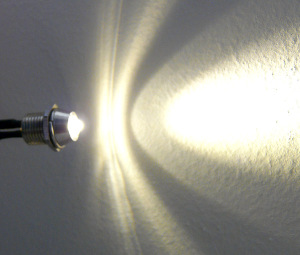 We will shortly have Warm White completing the colour choice. Warm White is ideal for areas where you want the light to fit in with certain decors. Decors featuring natural earthy colours or wooden finishes are not so well suited to pure white colours like that of our White Mini LED Screw Lights. Warm or Cream white is more in keeping with these types of finishes.
The picture below shows the difference between White and Warm White.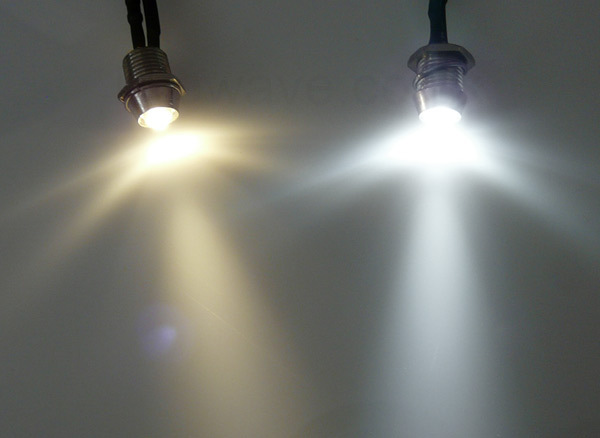 The cooler white tends to match better with modern white glossy finishes rather than the more traditional wooden finishes which are better suited to the warm white colour.
The Warm White LED Screw Lights have a warmth to them making them ideal for use in homes, restaurants and even old pubs or bars where a modern touch is required without looking too contemporary.
The LED is housed in a Stainless Steel bezel with a thread and a nut, this makes them rustproof and ideal for use inside or outside. Where fitment into thicker materials such as plinths the nut is not really required. A hole can be drilled and the lights fitted and secured in place by applying adhesive around the thread prior to fitting in the hole.
They will be priced the same as the other colours at just £14 for a set of 10. A further discount is available for higher quantities.