High Quality low price - Bridgelux Dimmable Recessed LED Downlights
Thu, 27 Feb 2014
There is certainly no shortage of LED Downlights on the internet, the fact is that many of them are over-priced. The low priced ones are priced as such for a reason, you usually get what you pay for, poor light quality or a short lifetime, or both.
This is not so with our LED Downlights and certainly not our latest Downlights with Bridgelux LEDs. Bridgelux is one of the leading manufacturers of LEDs. Despite this we have kept the prices very low for this high quality Downlight.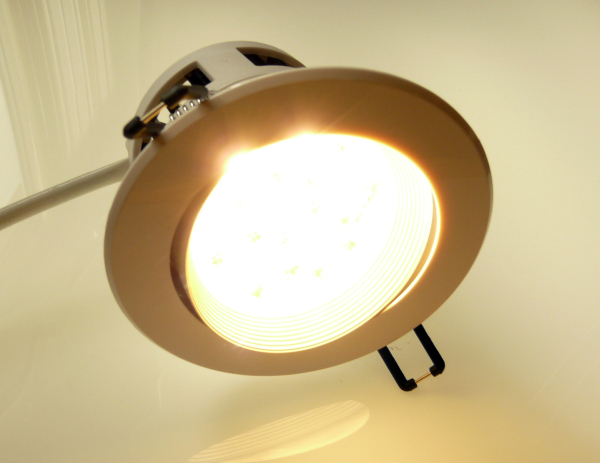 The LED is the heart of the system so why settle for any Light that uses an unbranded or low quality LED, all of our LED Downlights use branded LEDs so you can rest assured they will last a long time.
The light produced by the Bridgelux LEDs is a pleasing warm white, this is due to the high Colour Rendering Index (CRI) of >80ra, the higher the rating the more natural looking the light.
We have 3 options available in the Downlights, 6 watts which is equal in brightness to 35 watt halogens. Then the 8 watt which is equal to around a 55 watt halogen. Finally the 12 watt is equal to an 80 watt halogen in terms of the light produced.
The rim of the lights are finished in glossy white.
Link to this article from your website
Link to this article:

Embed article link: (copy HTML code below):