New ICELED ZEN V8 Controller
Tue, 24 Dec 2013
The ICELED ZEN has now been upgraded to Version 8 with a slimmer credit card sized remote control for complete control over the colours and settings.
This system is manufactured in the U.K and can display 2,097,152 colours.
As with the ZEN V7 the V8 can control not only our Colour Changeable (RGB) LED Strip but also our other Mood Lighting products such as our Fibre Optics, RGB Spotlights and RGB Plinth Lights.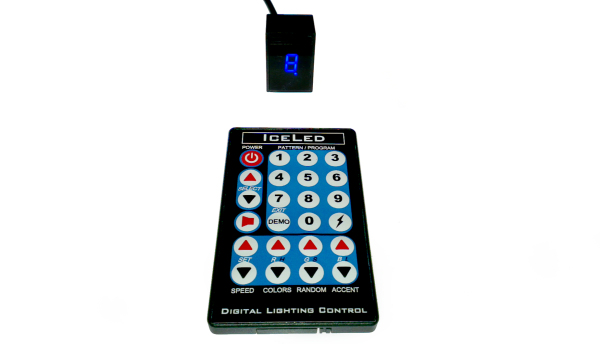 All of these colour changeable products can be controlled at the same time.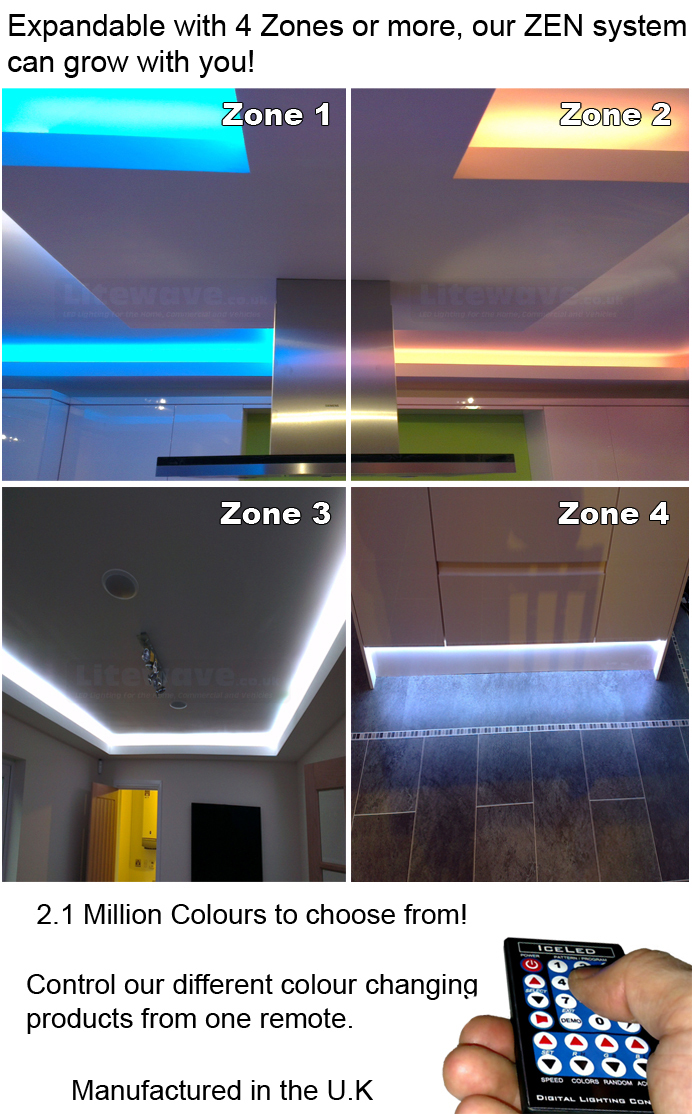 For example in the lounge you could have the RGB Tape on Zone 1 for the alcoves, and a different product such as the CoolFusion Fibre Optic Projector on Zone 2 for control over a Star Ceiling. Zone 3 could be our RGB Plinth Lights in bath or shower plinths, and Zone 4 perhaps for controlling our RGB Spotlights in the ceiling.
Link to this article from your website
Link to this article:

Embed article link: (copy HTML code below):