Categories
Restaurant LED Lighting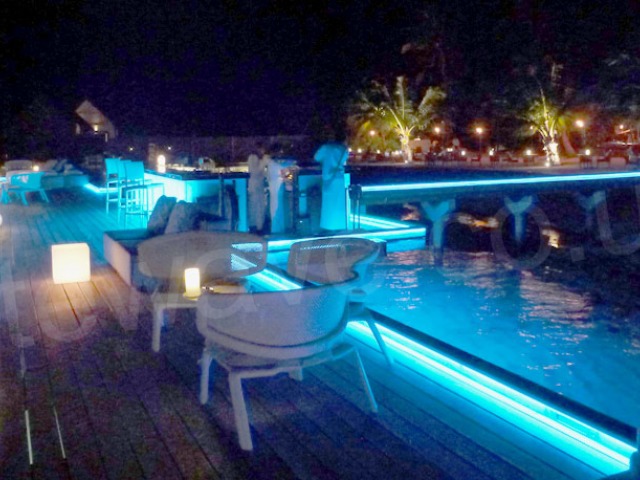 The lighting in a restaurant is as important as the food served in it. A dull restaurant can make the food look unpalatable.
It is very important that the colours used in restaurant lighting are appealing and not too vivid or it can make your customers queasy and spoil their appetite before they even start to eat.
Unlike most of the 7 colour lighting systems on the market our LED Lights offer millions of different colours which means that gentle pastel colours and off-whites are possible. This is essential to create the ambient mood lighting required in a high class establishment.
We can offer advice and can arrange installation of your lighting.