Redesigned Litewave Website Launched!
Tue, 02 Oct 2012
Welcome to our new website. We have been online for just over 10 years now so we thought it was time for a complete redesign of our website.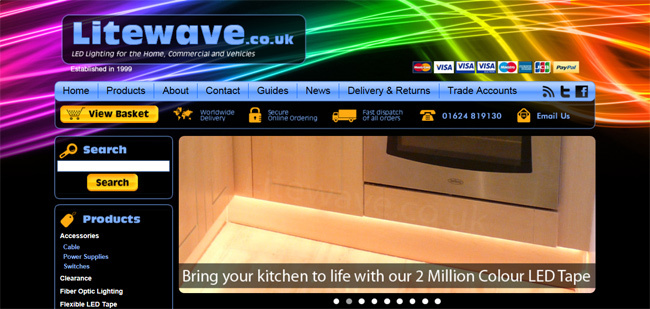 From now on the website will be updated more often with new products and information as the new content management system will makes this much easier and faster to do.
Many of our products are suitable for several purposes so you will find some in more than one category.
We now have a clearance section where many of our end of line products can be found at reduced prices.
Please relax and take a look around our website. We are more than happy to assist you in choosing the right product if necessary before you make a purchase.