Home Automation - Smart Control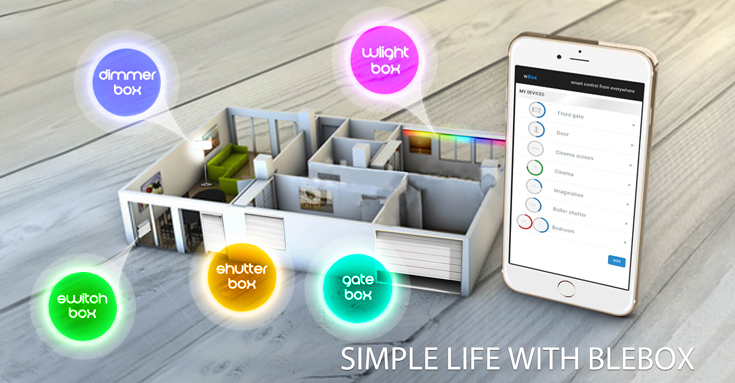 Control your Lights, Garage Doors, Electric Gates, Electric Blinds. Dim your Lighting and even control the colour of your Mood Lighting from a Smartphone or Tablet.
Download one app to control all devices, from anywhere in the world!
Home Automation and Smart Control has until now been very expensive costing hundreds and even thousands of pounds. We are pleased to announce affordable control with our Modular App based devices.
They are extremely compact, many being the the size of a matchbox and smaller, they can easily be retrofitted to existing electrical systems.
All Smart Control Modules can be controlled from the same freely downloadable App.
All devices are Encrypted for Security