Fibre Optic Lighting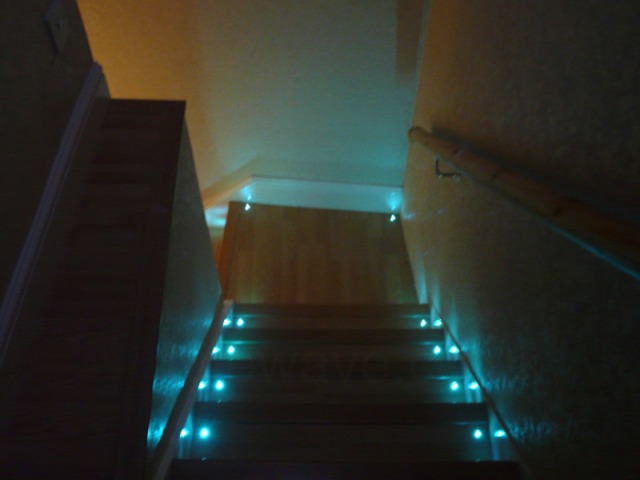 We supply a range of Fibre Optic Lights. They can be used for a range of effects, one of the main ones being to create a star light effect on ceilings also known as star ceilings.
Fibre Optics are glass or plastic strands that conduct light instead of electricity. Shine a light down one end of the fibre optic strand and the light will travel to the other end of the strand. The strand can be knotted or bent around corners and the light will still travel down the fibre!
Our Optical Fibres are plastic which makes them safe, and extremely durable.
They are much safer to handle than their glass counterparts. They can be used indoors or outdoors and even under water. Hundreds of points of light or star lights can be created from just one light source by combining the Fibre Optic Strands together. This makes them very cheap to run, maintenance free, and easy to install.
We have made Fibre Optics easy by supplying them with the Harnesses (coupled Fibres with a common end) ready made. Simply plug the end into one of our Fibre Optic Projectors (Light source) and Power Supply (safe low voltage).
Available in single colour, or colour changing. Both types include a Power Supply unit that can be connected directly to a dedicated 240vAC light switch. The system is 'smart' in that it allows you control the colour and brightness from an App, seelct the WiFi Controller if you would like to link the Fibre Optics with our LED Colour Changing Strips, Spotlights or other products. The WiFi Controller is Alexa and Google Compatible.
Continued further down the page.
Click Here for more information
More Information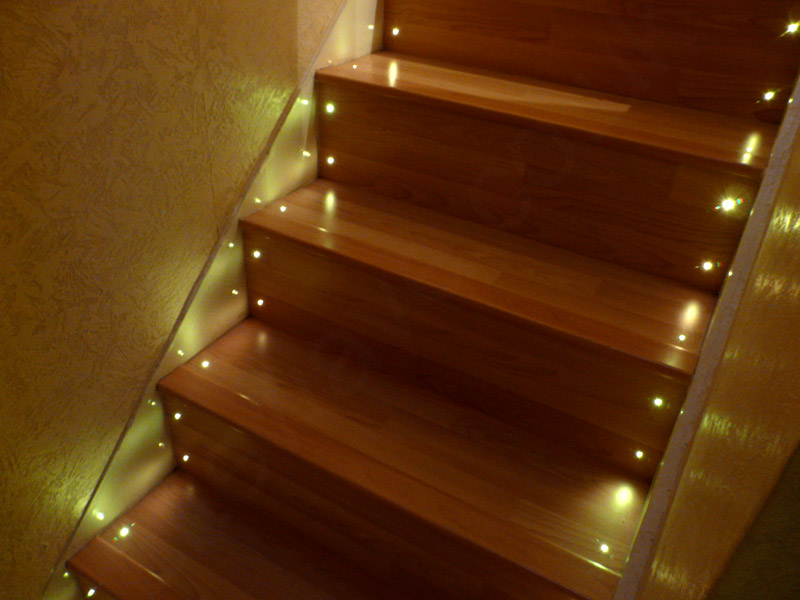 To make installation fast and easy we stock fibres in a harnesses, the fibres have already been bundled and terminated at one end, ready for installation.
Fibre Optic Lighting can be used indoors or outdoors and are ideal for:
Star Ceilings
Steps & Stairs
Walls
Decking
Steam Rooms & Saunas
See our fitting guide for installing Fibre Optic Lighting into a staircase
Fibre Optic Star Kits for creating Star Ceilings and Staircase lights
Side Glow Fibre Optics for Neon like straight or curved lines
Create Star effects by installing Fibre Optics in Ceilings, Decking, and even Floors.
Our Universal 3w Fibre Projector is the ideal light source for illuminating Fibre Optics, used every hour of the year it costs about £5 a year to run!
We have put together a range of Fibre Optic Harnesses which cover most applications.
Imagine having a 16.7 Million colour Fibre Optic System in your Home, Club, or Limousine, controlled from your phone or tablet. With our 3w Fibre Optic Projector it is possible. It can be set to any colour you desire or left on a slow colour cycle.
The 3w Projector can display white and vivid colours, and pastel colours if used with the additional Lightbox Colour Controller.
No electrical connections necessary, the light is simply transmitted through the Fibers from a single light source.
Installation is very easy, just small holes need to be drilled to fit the optical fibres. With Side Glow, a routed groove or slow will suffice.