Roof Lantern Lighting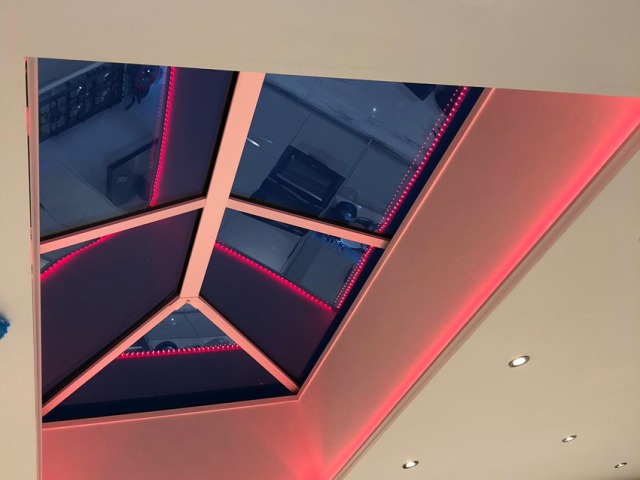 We supply high quality LED Lights to illuminate any size Roof Lantern, Skylight, or Orangery. They can even be linked by wire or wirelessly for synchronised colours.
Just provide the measurements and we will do the rest, making installation fast and easy with no soldering required. We even supply bespoke a bespoke wiring diagram.
Our systems made cost a little more but the work we put in will save you time and money, and you can be sure we are supplying a proven product. The extra electronic circuitry built into our LED Systems is there to ensure an even light that will last a very long time.
An Aluminium pre-primed pelmet is available if required.
Colour Changeable Roof Lantern Lighting
Single Colour Roof Lantern Lighting
Dot-Free is also possible, please call us.