LED Strip Colour Control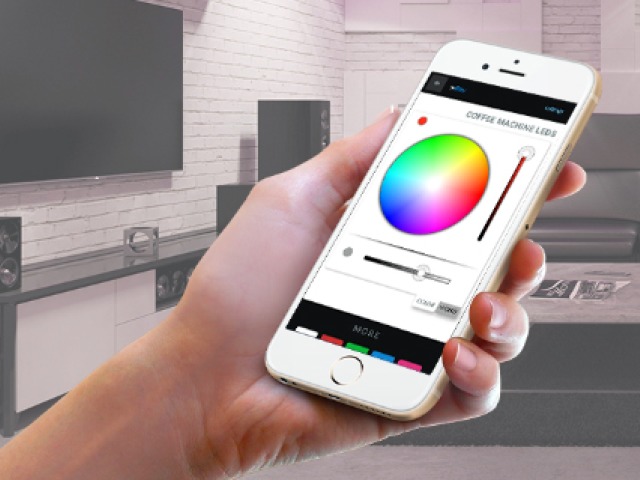 We have put together a range of Dual 12/24v Colour Controllers for RGB Colour Changeable LED Strips and LED Tape.
Our Controllers giving the LEDs the ability to produces any colour out of the visible spectrum including white and off-whites. With our controllers RGBW Strips are not necessary. However some of the controllers also cater for RGBW Strip
The controllers work the same way the screen of your computer or TV but in a more simplistic way. By producing different levels, of Red, Green, and Blue, any colour including whites, and off-whites can be obtained. For example if you combine full brightness blue, and green at 12v - without the colour controller, you will get aqua or a tourquoise, but with the addition of a controller you can reduce the brightness, and even tint the colour to the specific shade or turquoise that you want.
These controllers are manufactured in the U.K and Europe, so are safe and reliable.
Click Here for more information
More Information
ICELED

Flexidriver. With Automatic colour changing over a 90 second period.
ICELED

Flexidriver+. Speed Control over colour phasing, Hue, Brightness, and Saturation Control. Also includes Sound-to_light mode for sound reactive colour changing.
Lightbox. Provides full colour control from your phone via Bluetooth, choose from 16.7 Million colours.
Wi-Fi Lightbox for networked lighting using several controllers over distances, with Worldwide control.
ICELED DMX.

Use the

DMX

512 Protocol for use in Nightclubs, Theatres, and Television studios.
ICELED ZEN.

Similar to the

ZEN

but self-contained with an Infra-Red Remote Control, sound-to-light function, speed control over colour change, 4 Interactive Zones, and Colour Range / Palette control.