LED Strip Colour Control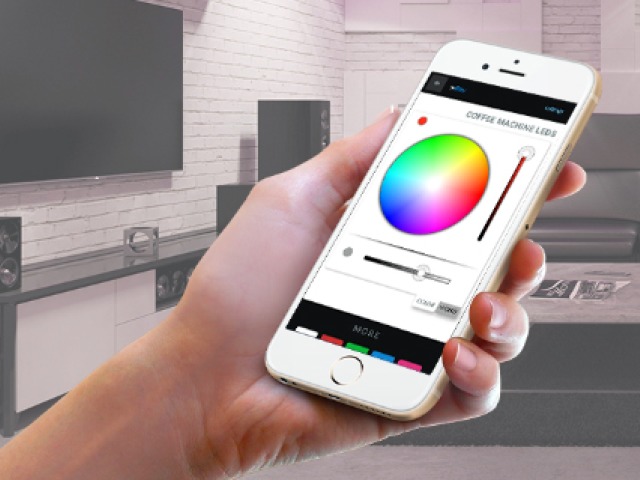 We have put together a range of Dual 12/24v Colour Controllers for RGB Colour Changeable LED Strips and LED Tape.
Click Here for more information
More Information
ICELED

Flexidriver. With Automatic colour changing over a 90 second period.
ICELED

Flexidriver+. Speed Control over colour phasing, Hue, Brightness, and Saturation Control. Also includes Sound-to_light mode for sound reactive colour changing.
Lightbox. Provides full colour control from your phone via Bluetooth, choose from 16.7 Million colours.
Wi-Fi Lightbox for networked lighting using several controllers over distances, with Worldwide control.
ICELED DMX.

Use the

DMX

512 Protocol for use in Nightclubs, Theatres, and Television studios.
ICELED ZEN.

Similar to the

ZEN

but self-contained with an Infra-Red Remote Control, sound-to-light function, speed control over colour change, 4 Interactive Zones, and Colour Range / Palette control.
All of these LED Strip and LED Tape Colour Controllers are manufactured in the U.K and Europe for high reliability.