Star Ceiling - Fibre Optics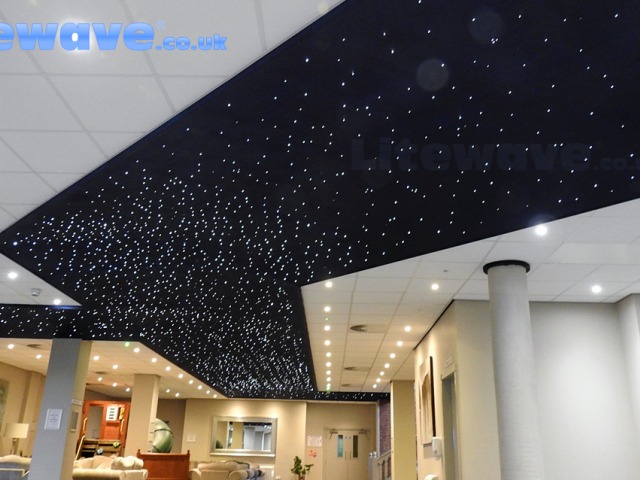 A recent installation of our LED Fibre Optics to form a Star Ceiling on the lower floor from the stairs to the reception area of a Hotel. The system consists of our Litewave 12 x 3w LED Projectors and over 2800 Fibres creating an appearance of stars. Several projectors have been used on a single LED Driver.
Traditionally this would have taken at least 600 watts of power. This system is just 36 Watts, allowing for the inefficiency of each of the LED Drivers, it will be around 50 Watts. The running cost will be around £1.75 per week if used 24 hours a day.