Wall Copings with underglow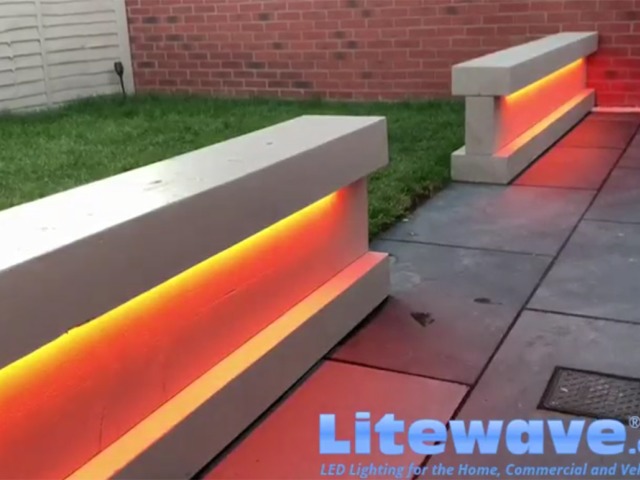 A customer contacted us wanting to illuminate under the copings of an outdoor wall with Waterproof LED Strip. Many customers are reluctant to use Strip outdoors due to hearing negative things about Strips failing.
For LED Tape and LED Strips to be suitable for use outdoors where it will face UV Rays from the sun, constantly getting wet from the British rain, the components must be protected by the right kind of material. Resin is not suitable because it will turn brown, and the copper will blacken. This can happen inside a year, the Strip will look discoloured and cheap.
Our Strip is designed with the correct protection for use in extreme environments, and electronic protection to ensure the LEDs remain bright for 50,000 hours and beyond.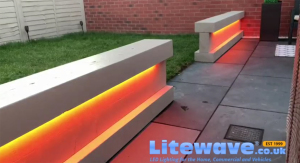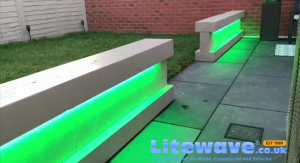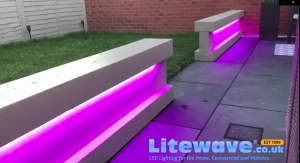 We supplied our branded Waterproof RGB LED Strip ready to install, with wires pre-fitted and sealed against water ingress. The customer was pleased with the results and has kindly sent us pics of the installation. The Strips can be set to any visible colour including white, warm white, pastels, or vivid colours. There is full control over brightness, and speed if a automatic colour change is selected. The system automatically resumes the last setting when switched on at the wall. If required it can even be activated by a motion detector.
We can supply wiring diagrams if required.