Hallway Night Light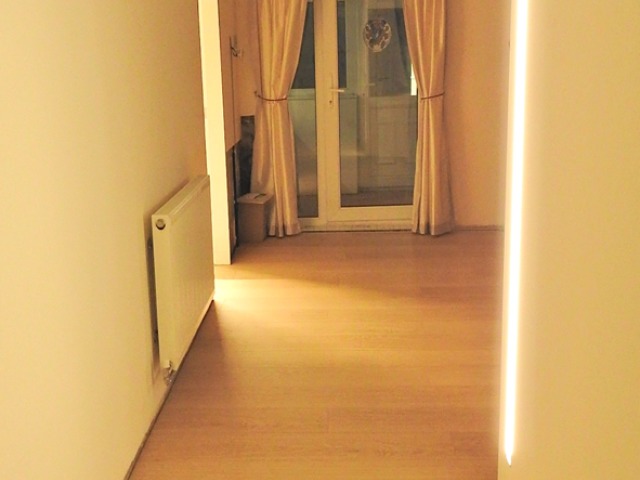 This was for an elderly lady with several eye conditions, she needed lights that can be left on at night time, to illuminate the hallway and passage to bathroom without it being too bright.
A standard light switch was fitted in the cupboard under the stairs and connected to the lighting circuit, a small 24v 1A LED Driver was connected to the circuit. The output of the 24v LED Driver connected to the input of the dimmer and output of the dimmer connected to the Litewave Pro 120 LED per Metre Strip.
The dimmer allows the light to be set at a comfortable level. The lighting is dotless.
The Recessed LED Profile was cut to approximately 1.7M and set into the plasterboard by cutting a slot with a multitool.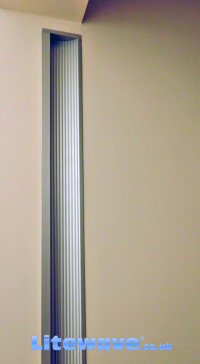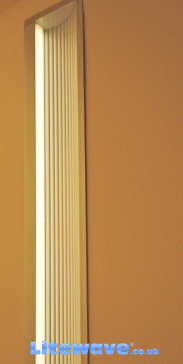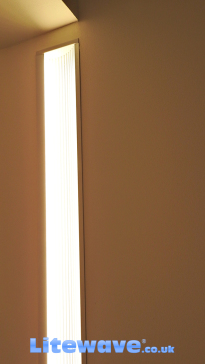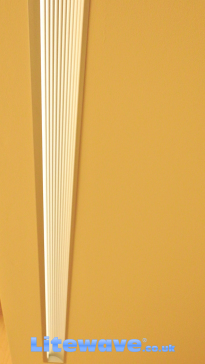 This system is easy to retrofit into cavity walls. Power draw for the of Strip 1.7M length is from 6w to 24w (depending on brightness set) including the LED Driver.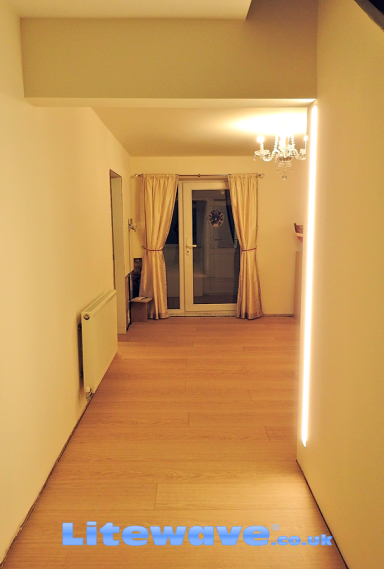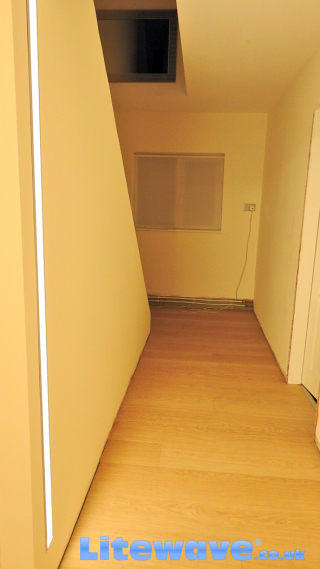 On full power the Strip produces around 1000 Lumens (equivalent to 100w of halogen) per Metre with a power draw of just 9.6w/M. Lifetime >50,000hrs.