Restaurant & Bar Lighting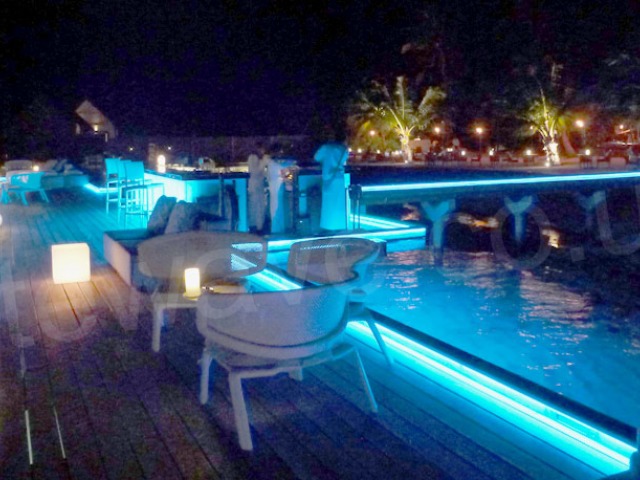 The ambient lighting in a restaurant is as important as the food served in it. A dull restaurant can make the food look unpalatable.
It is very important that the colours used in restaurant lighting are appealing and not too vivid or it can make your customers queasy and spoil their appetite before they even start to eat.
Many of the Ambient lighting systems currently for sale in the U.K are generic Chinese systems which tend to be unreliable and short-lived. Our products are designed specifically for reliability and a long lifetime by using additional electronic components not found on the generic strip lights.
Most of the colour changing lighting systems on the market have a limited colour range. Ours can display any visible colour from the spectrum including white, warm whites, and pastels. Our strip lights can be controlled from tablet or smartphone and can also be linked with other coloured lights such as our Star Light Fibre Optics.
We can supply our products bespoke, ready-to-fit to your restaurant or bar, they will create an amazing ambience that will 'wow' your patrons.
Click Here for more information