New 7w Dimmable Sharp LED Down Light
Fri, 04 Jan 2013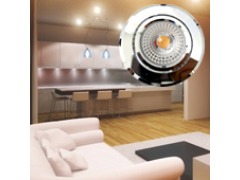 The latest addition to our range of LED Downlights this LED fitting is a complete replacement for standard Halogen recessed downlights.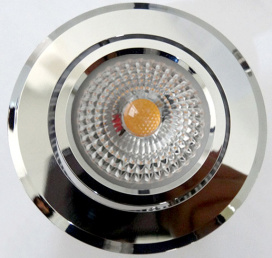 It is a complete downlight including an in-line low-voltage transformer (Driver), the lamp itself has an adjustable angle and is fitted with a 7 Watt Sharp LED - now discontinued.
As you can see from photo this LED does not look like the usual small LED Emitters used for lighting products, it is the latest generation of Chip-On-Board LED Chip. All of the Emitters are built onto a single chip which gives a bright uniform light output from a single light source.
The reflector is of an anti-glare design.
The light produced is near to that of a 50w Halogen whilst drawing 80% less power.
A 2 Year Warranty is included with this product. Currently the lamp is stocked in a polished chrome finish
For more information or to place an order please click on the image or the link above.
Link to this article from your website
Link to this article:

Embed article link: (copy HTML code below):