New improved RGB Modules
Tue, 14 Jan 2014
The improved RGB LED Modules are now in an injection moulded case with cable strain reliefs built in.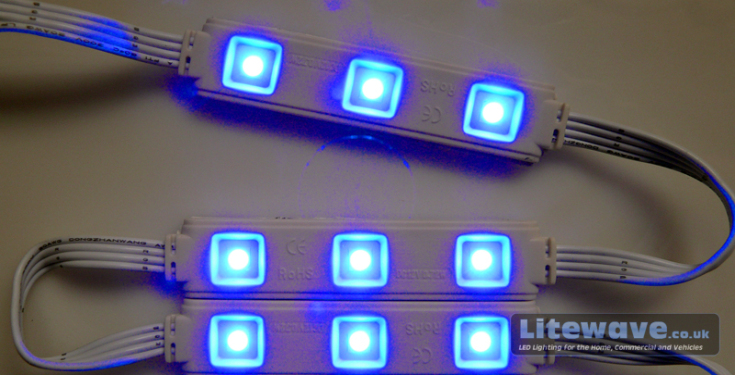 As with the prevous RGB Modules they still have full colour changing capabilities and can react with sounds or music when used with our ZEN 2.1 Million Colour Controller. Palette and colour ranges can be adjusted by remote control.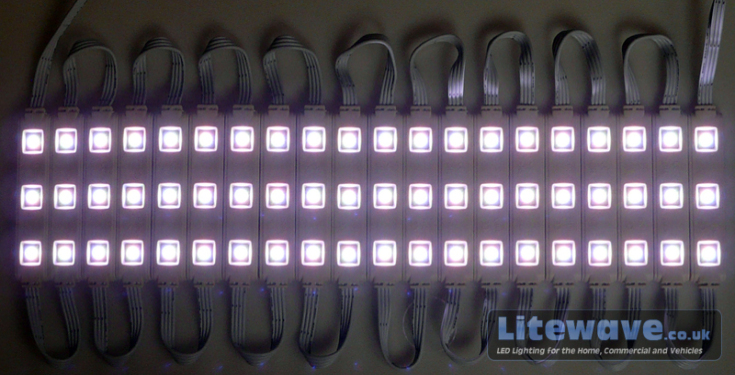 The flexible wires between each of the modules make them the ideal choice for lighting contours that have curves. Where there are straight lines
and curves to be followed such as rounded drop ceilings or vaulted ceilings the Modules can be controlled along side our RGB Tape or RGB LED Strip and will display the same colours.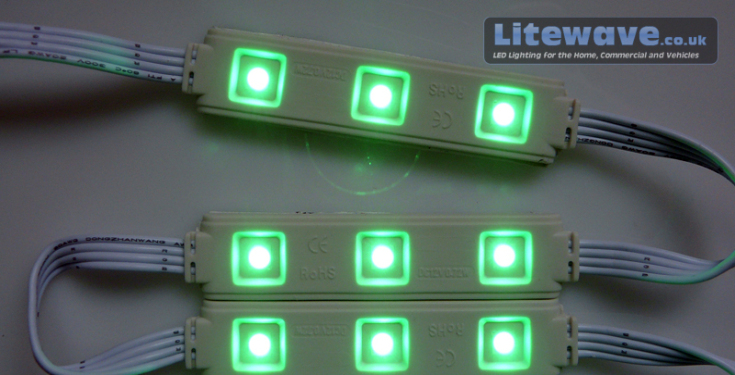 They are the same price with a 2 Year Warranty.
Link to this article from your website
Link to this article:

Embed article link: (copy HTML code below):