New LED Plinth Lights - Due 8 February
Fri, 25 Jan 2013
We have 12v LED Plinth Lights arriving in Single Colour and Colour Changeable versions.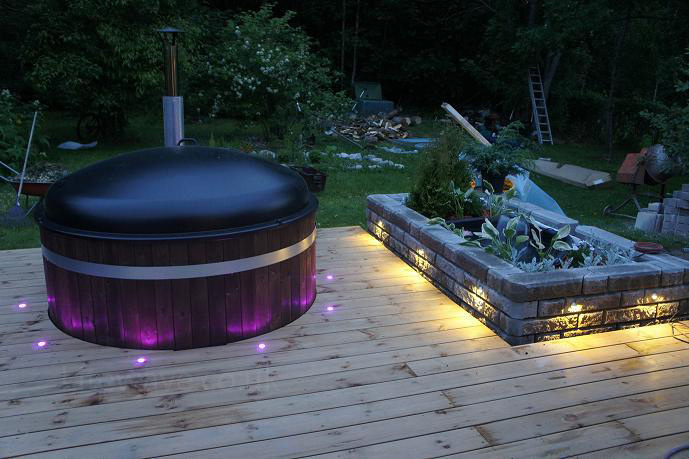 Single Colour will be available in White, Warm White, and Blue. They have a diameter of 30mm and are IP67 Rated making them suitable for use indoors or outdoors and ideal for illuminating shower and bath plinths, around the edge of flooring, on steps and staircases, and decking.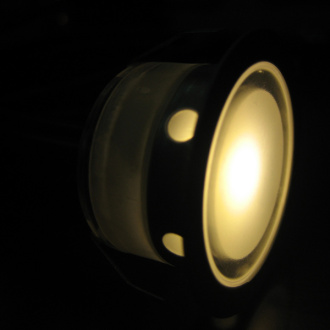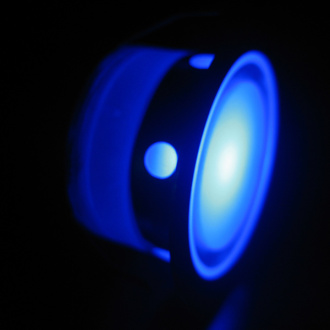 The front of the light is finished in an attractive stainless steel which will of course be rust proof.
The RGB - Colour Changeable version are slightly large at 39.5mm diameter but have the same construction as the single colour type. They can be wired to display 7 different colours or used with our Flexi (Colour) Driver they will be able to display 2.1 Million colours either colour changing or fixed on the colour and shade of your choice.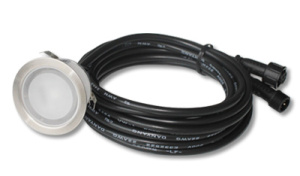 Each Light has 2 cables with a plug on one cable and a socket on the other, this allows multiple lights to be plugged together making installation fast with only the first light needing to be wired to the power supply or Flexi (Colour) Driver.
Some installations may require longer cables - no problem we stock plug and play 1M extension leads to extend the cable where necessary.
Link to this article from your website
Link to this article:

Embed article link: (copy HTML code below):