New range of Dimmable LED Downlights in chrome
Fri, 25 Jan 2013
For those discerning customers that want a bit of extra class we can now offer 10w and 13w Downlights in a beautiful Polished Chrome Finish.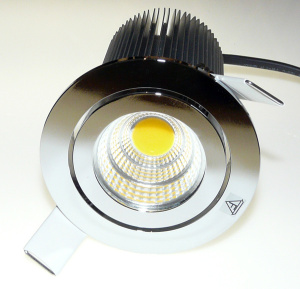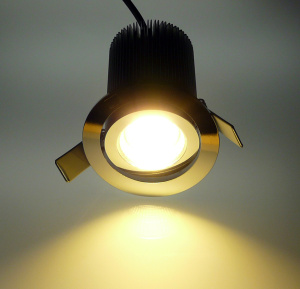 The lights are built to a high standard with a real look and feel of quality. Light can be tilted to the direction where more light is needed thanks to the built-in gimble.
The light the 10 LED Downlights produce exceeds that of 50w halogens whilst only drawing 1/5th of the power. The 13w version is vastly brighter than a 50w halogen, they are are about twice as bright.
Dimming is also possible due to the advanced drivers that are included with the downlights, they will work with standard dimmers for dimming down to 10%, or Triac Dimmers for 1-100% dimming capability. The Downlights have a 2 Year Warranty as standard.
For customers that want to buy a number of them their are automatic quantity discounts.
Switching to LED Downlights offers the following advantages:
Reduced lighting bill by up to 80%

No more Halogens to replace

No ongoing maintenance required

No Infra Red or UV which can damage paintings and fabrics

Low heat with no projected heat
Link to this article from your website
Link to this article:

Embed article link: (copy HTML code below):