Control our LED Lights with your Smartphone or Tabet
Mon, 11 Aug 2014
This tiny controller called 'Lightbox' provides full colour control via Bluetooth (4.0) over our RGB LED (Mood Light) Products such as our RGB LED Tape from a Smartphone or Tablet. Not only that but it can also be used as a single channel dimmer for control of upto 3 single colour light sources such as our LED Strips, or Modules.
Full RGB Colour Control.
Can be used as a single colour dimmer for up to 3 Light sources.
Capable of handling up to 96 Watts of power (8A at 12vdc).
Designed and Manufactured in Europe to High Standards.
Range up to 30m outdoors, less indoors.
Measures just 37mm x 37mm x 15mm.
Compatible with Android Tablet and Mobile with 4.3 o/system or later. iPhone 4s, 5, 5s, 5c, iPad 3, iPad 4, iPad Mini 1/2, iPad Air, iPod 5 Gen.
Choose from a single fixed colour or gradual colour change, the App provides full control over speed and colours.
An App can be downloaded for free which will allow control over virtually unlimited number of Lightboxes, each one can be labelled as a separate device on the App.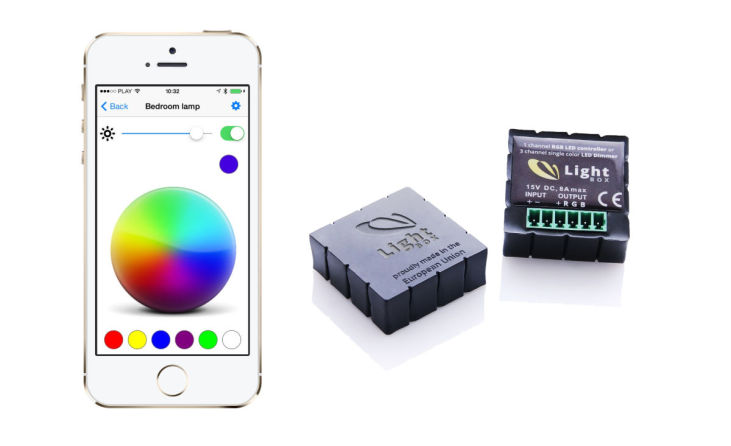 Priced at just £49 including VAT.
Link to this article from your website
Link to this article:

Embed article link: (copy HTML code below):